Aroma Car Perfume Magic Gel (Red Fruits) Vented Car Air Freshener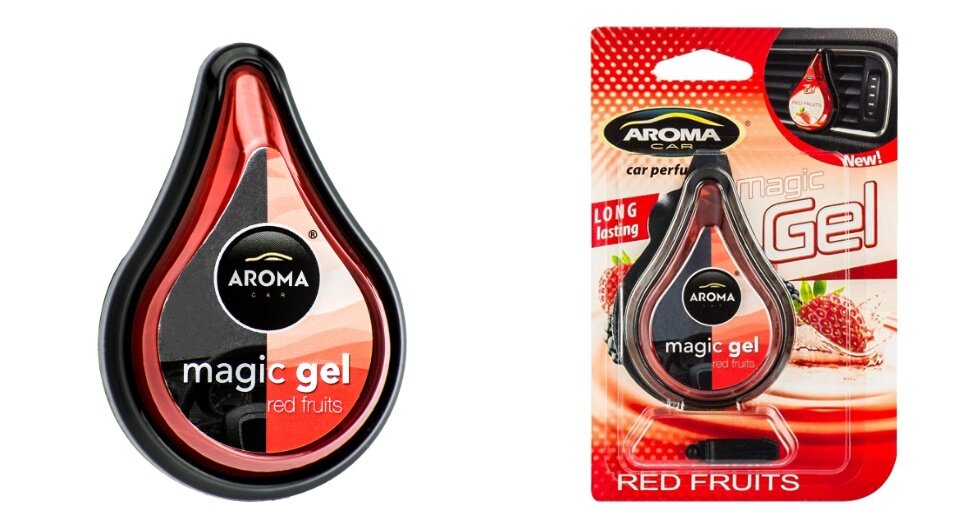 It is a delicate and sophisticated product with a unique shape. It is a sophisticated decoration of every air vent grill. You can install it easily on the vent grill. Available fragrances: lemon, red fruits, vanilla, black and aqua. The product is easy to use and has a pleasant odor. It makes the car atmosphere enjoyable. Unique and powerful fragrance that amaze every customer. No negative reactions until now from the customers. It never disappoints and offers the right quality always.
Conclusion:
Excellent odors in the environment

Great choice of product

Affordable prices and great quality
Product details:
Fragrance: Red Fruits

Collection: Magic Gel

Specific use: Vented

Material: Gel

Single product dimensions: 150x96x22mm

Single product weight without package: 10g

Quantity in Product: 1pcs

Place of Origin: Europe

Brand: Aroma Car
Product Safety:
Toxic to aquatic life with long lasting effects.

Harmful if swallowed.

Avoid release to the environment.

Keep out of the reach of children.

Avoid contact with skin and eyes.

Avoid direct contact with painted, plastic or leather surfaces.
Content:
1 x Aroma Car Perfume Magic Gel (Red Fruits)