1 x Aroma Car Organic I-Magic Long Lasting Car and Home Air Freshener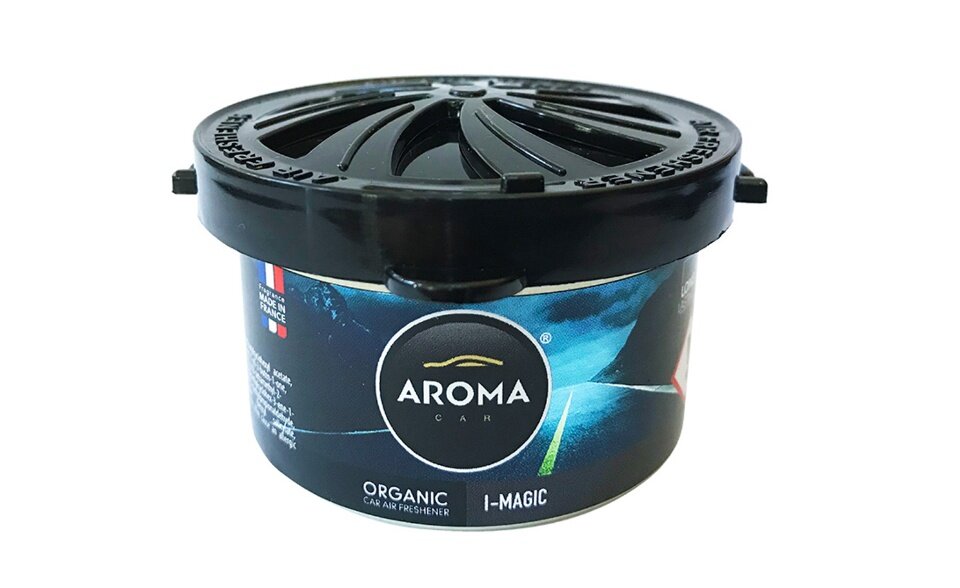 Organic very efficient air freshener in a form of a can that can be placed under the seat. Perform very well in high temperatures and environmentally friendly, thanks to the organic material used. 
Direction of Use:
Take the plastic cap off. Pull the tab and remove metal cap of the can. Put the plastic cap on. If possible, adjust the intensity of the smell by the cap regulation. Use product in vertical position only.
Content:
1 x  Aroma I-Magic Car Air Freshener