---
Hella LED Safety DayLights Kit 15 Degree 12V Daytime Running Light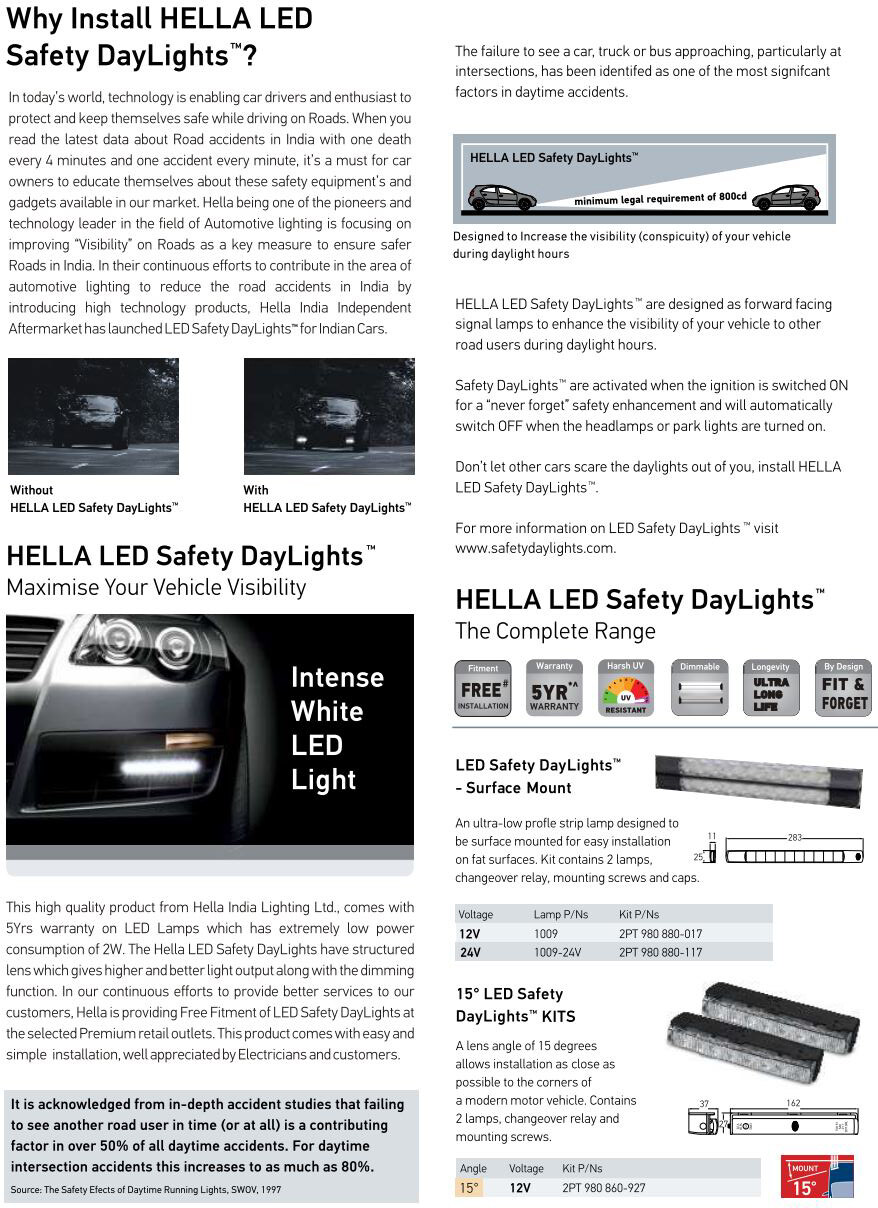 Product Description
A lens angle of 15 degrees allows installation as close as possible to the corners of a modern motor vehicle. These lamps were designed to fit the curved bumpers of modern vehicles to give the look of Original Equipment fitment. The lamps have extremely low power consumption at 2W per lamp and high impact acrylic lenses to protect against impact damage.
Easy Fit Installation
With mounting brackets, screws and complete wiring, an easy fit LED lamp that clamps onto your car horizontally, requiring no professional fix or extra parts.
Curved Bumper Profile
Designed and angled for curvy cars, enhance your vehicles with better safety today.
Low Power Consumption
Functioning on a 2W, this safety daylight will not take too much energy from your vehicles and has high tolerance towards harsh UV.
Technical Specifications
Mounting : Horizontal – Complete with mounting brackets and screws

Power Consumption : 2W

Cable Length : Pre-wired with 2.5m of twin core sheathed cable

Protection : Reverse polarity protection, sealed against dust and water ingress

Lens : High impact acrylic

Approval : E24 5863

Warranty : 5 Years

Vehicle : Suitable for passenger and commercial vehicles