---
Hella LEDayline 4 Dayline Running Lights 12V Complete DRL Kit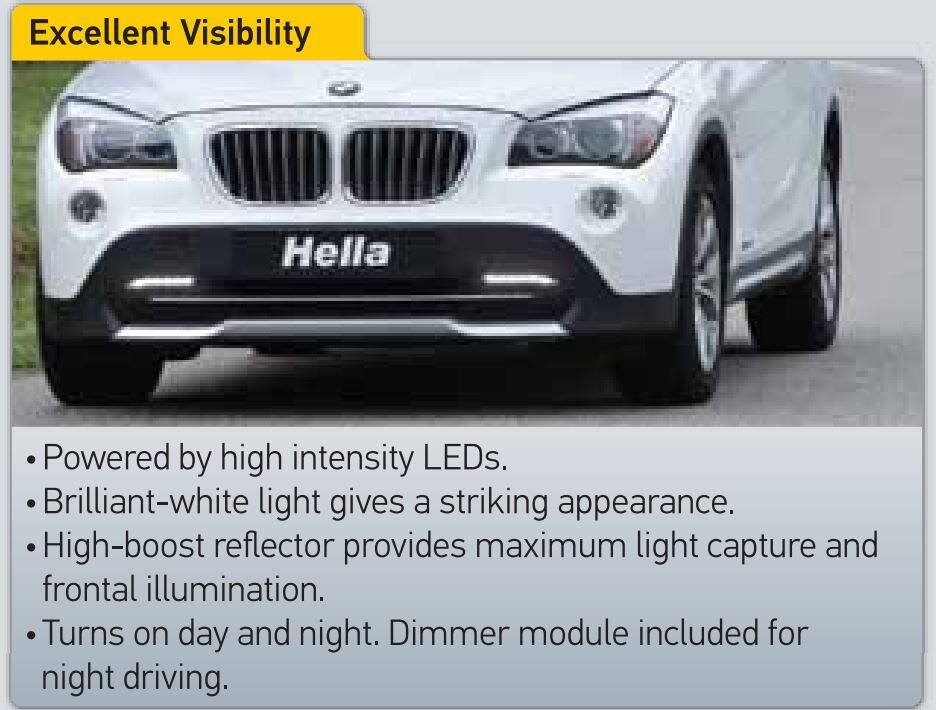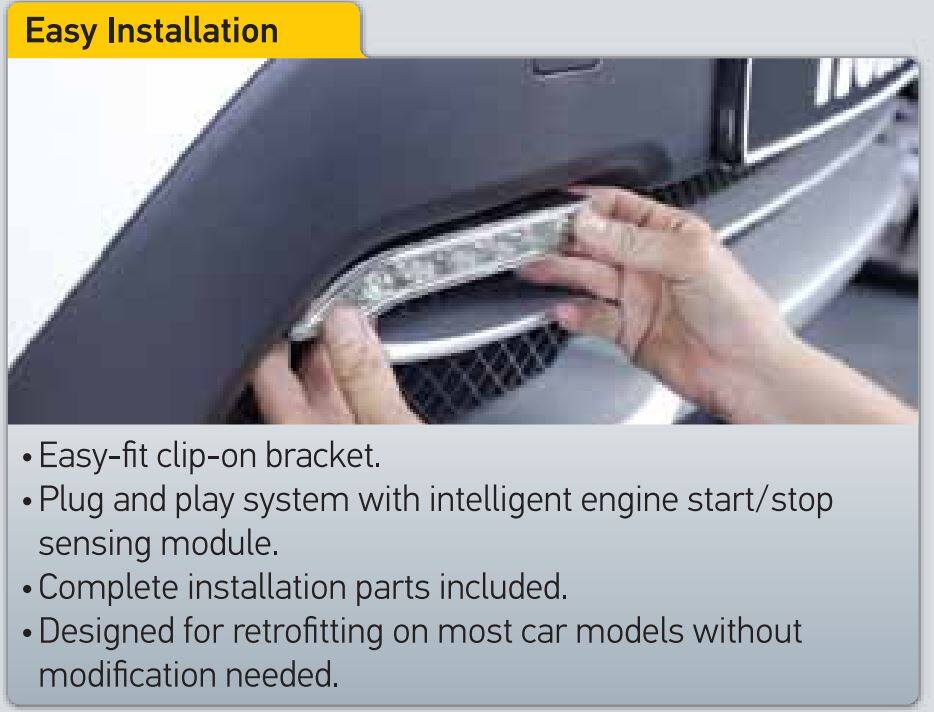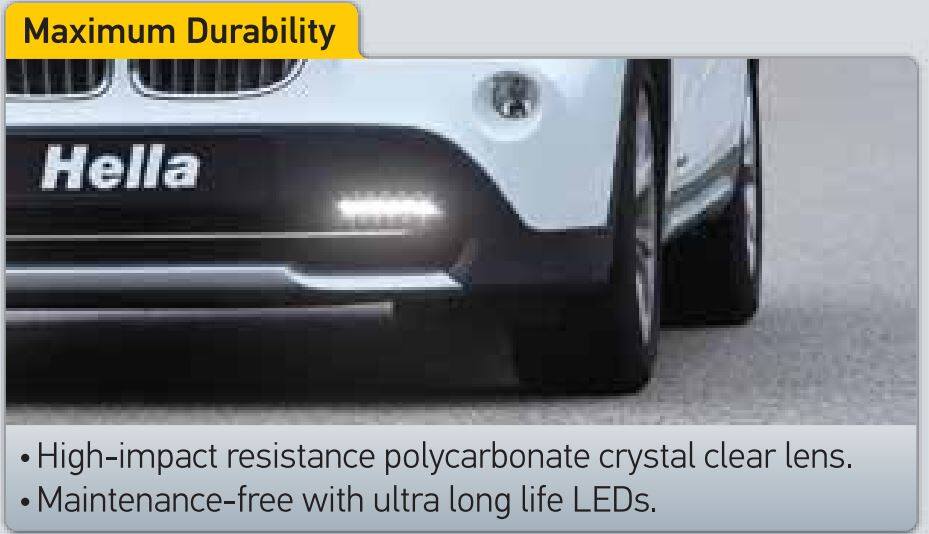 Product Specifications
Use about 90% less power than using your low beams

No light-source replacement

Extremely long service life of at least 15,000 hours (Approx. 30x longer than a normal filament bulb)

SAE Approved

Ultra Long life LED Multivolt™ technology

Daytime running lights provide more safety than low beams.

Optimum light from the combination of Power LEDs and precision individual reflectors

High Impact resistance e.g.: waterproof

Plug and play system with intelligent engine start/stop sensing module.