Honeywell Enviracare IFD-60000E Tower Air Purifier with IFD Filter
Honeywell Enviracare IFD-60000E Tower Air Purifier with IFD Filter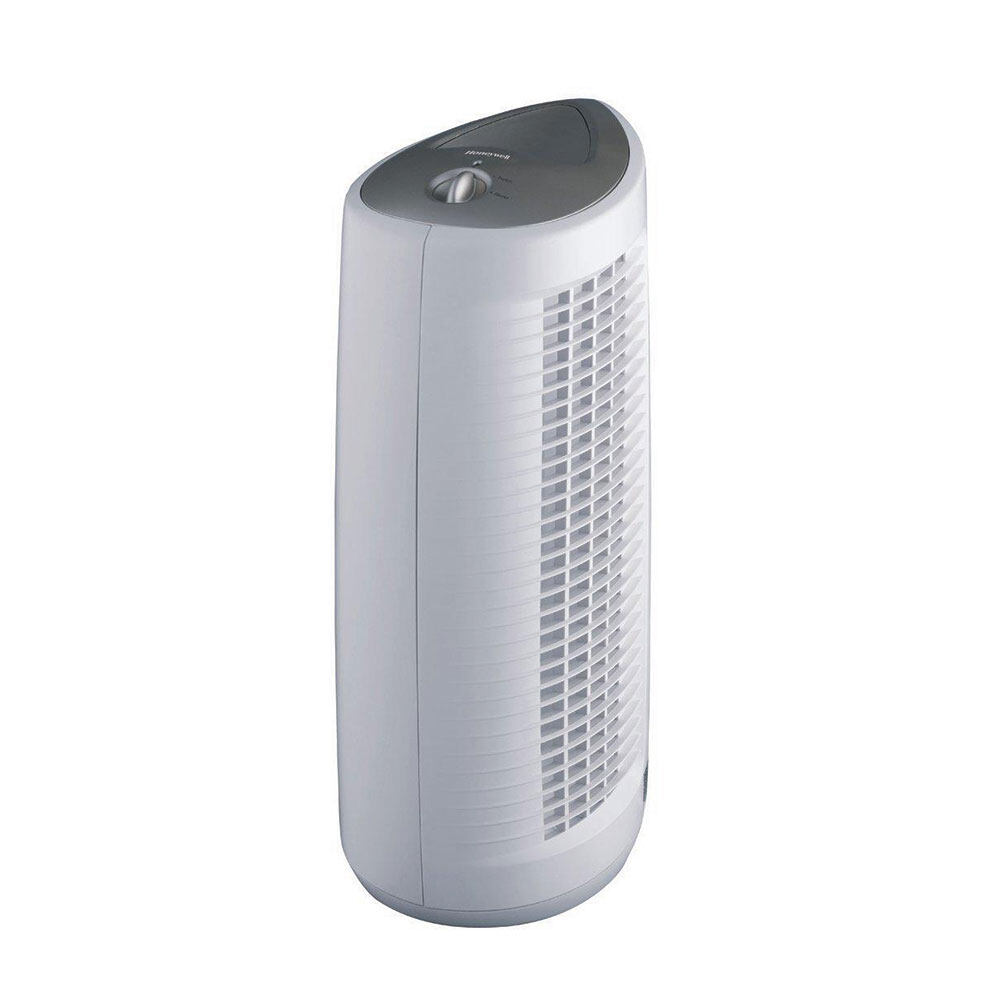 IFPD is a new patented air purifying technology. It is an Intense Field Dieletric Plasma process that revolutionizes indoor air quality providing you and your family with quiet and permanent air filtration. 
Why use an air purifier?
Poor indoor quality ranks among the top enviranmental risks to public health.People spend a majority of their time indoors, either at home or at their workplace, where they can be exposed to very high levels of airborne particles. An air purifier will help capture irritating arborne particles in your room such as pollen, cat dander and tabacco smoke. 
Why IFDP 
IFDP stands for Intense Field Dieletric Plasma, a breakthrough method of quietly cleaning the air using a permanent filter. Compared to air purifiers that do not use a filter, the IFDP air purifier uses an advanced filter media to trap particles passing through it. And, since the filter never needs to be replaced, there are no expensive filter to buy, saving you humdreds of pounds in future costs. 
Should I use HEPA or IFDP? 
Choosing True HEPA 99.97% of IFPD depend on why you are buying an air purifier. If you want to freshen, clean and improve air quality within a room, then an IFDP Air Purifier is right for you. IFDP will help reduce airborne particles such as dust, pollen, cat dander and tabacco smoke from the air that passes through it. If you have severe allergies, it is recommended to use True HEPA models with a 99.97% efficiency to assist in treating the symptoms of allergies 
Specification 
Lifetime Permanent Filter 
Easy to clean filter- never needs replacement

Save money, no replacement filter costs
Up to 60% Quieter 
Compared to traditional air purifier 
High Performance 
Proven to capture a varienty of harmful indoor air particles 

Two cleaning levels 

Ideal for medium-sized rooms 

Save money, no replacement filter costs
Built-in Ionizer 
Freshens and helps remove particles from air 
Smart, Space Saving Design 
Fits anywhere you need it- even in a corner