---
Honeywell HEPA HA170E1 Air Purifier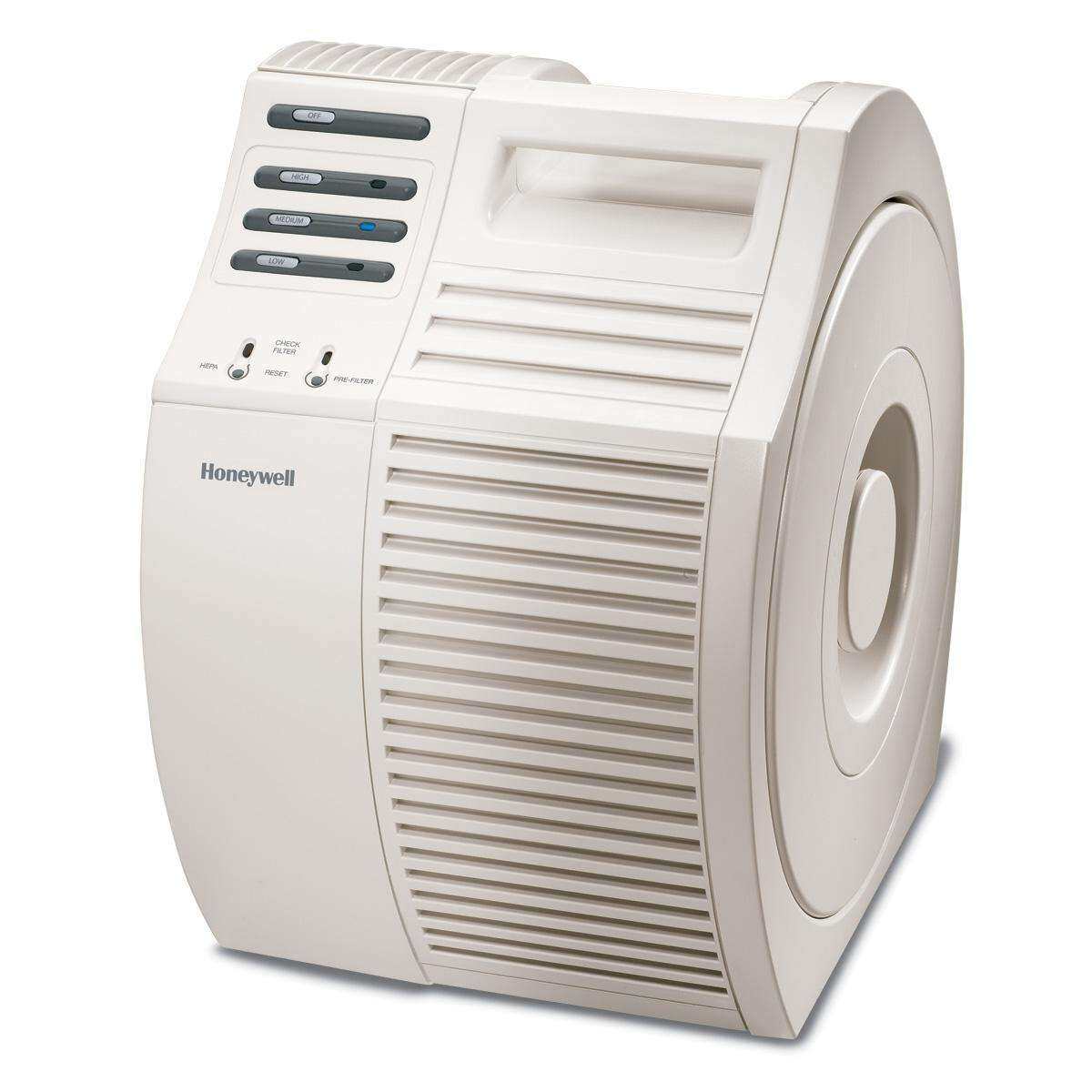 Description
The Honeywell HA170E1 True HEPA air purifier is perfect for a typical condo or HDB bedroom, cleaning the air five times per hour at 200 sf., suitable for when there is a medical condition at home.
This HA170E1 is also sufficient for a living room of 325-400 sf (cleaning the air 2.5 to 3x per hour) if no one has any medical condition at home.
The Honeywell QuietCare True HEPA Allergen Remover Air Purifier removes an impressive 99.97% of common household particles as small as 0.3 microns from the air. Establish a safe breathing environment by eliminating the threat of dust, pollen, mold, spores, tobacco and cat dander. The specially designed carbon pre-filter assists in removing common household odors while helping extend the life of the HEPA filter. This Air Purifier also utilizes QuietCare sound reducing technology for ultra quiet operation and the Intelli-Check filter monitor to remind you when to replace the pre-filter. Recommended for medium to large sized rooms, this unit features 3 separate speeds and corresponding indicator lights. The overall particle reduction is dependent upon many factors such as the amount of air processed, the pollutant type and the pollutant's introduction rate into the environment. 
Convenient handle allows it to be moved from room to room as needed.
True HEPA filter removes 99.97% of airborne contaminants at 0.3 micron.

Intelli-check indicator reminds you to change the filters

QuietCare noise-reduction technology

Electronic push button controls. 

Surround Seal design prevents leaks
Additional Information
Filters & Replacement Time: Activated Carbon prefilter (3 months)/ True HEPA Filter (12 months)

Power: 220-240V/50-60Hz (86W at highest setting)