Pivot Car Engine Push Start Button Switch Ignition Starter Kit
Pivot Car Engine Push Start Button Switch Ignition Starter Kit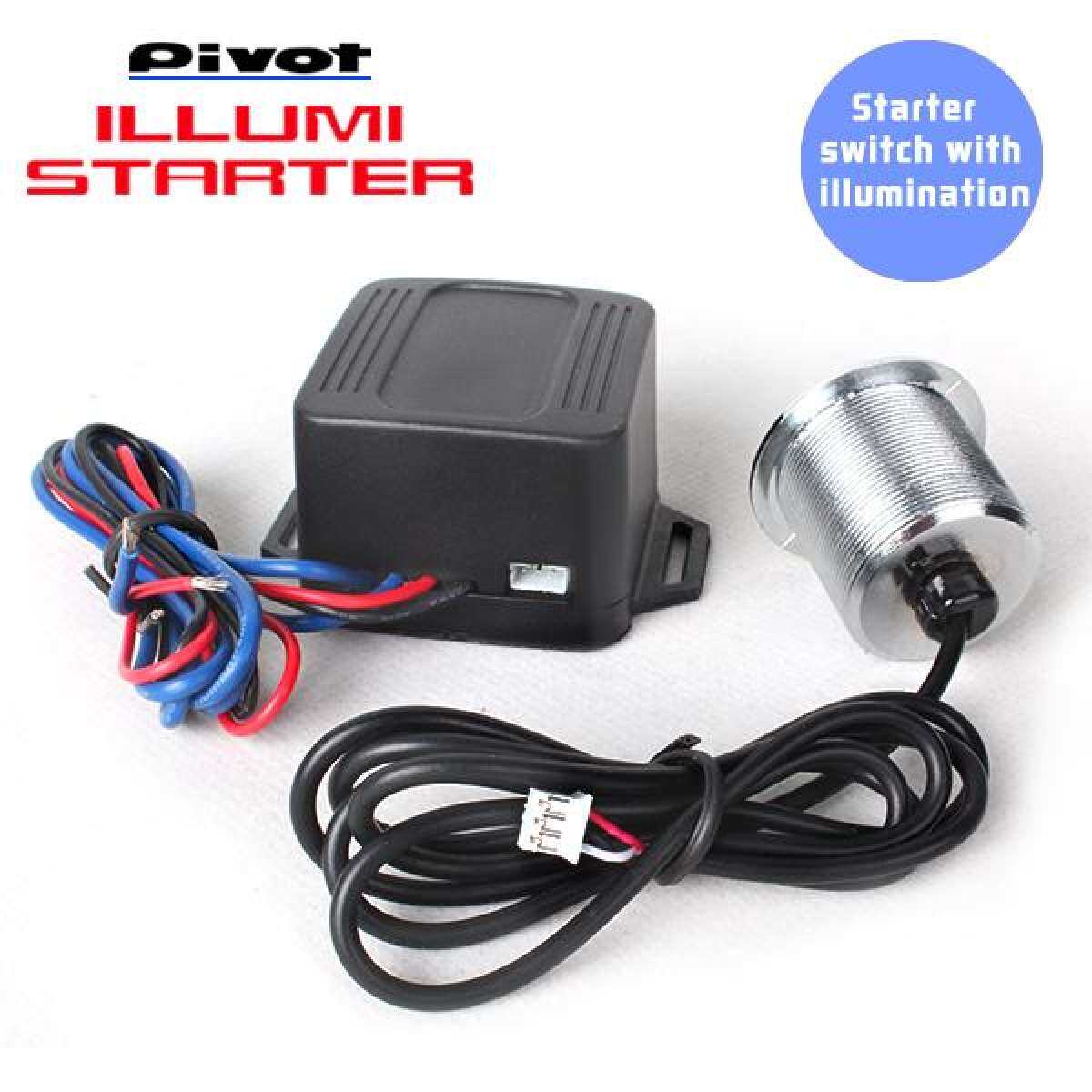 Description:
Universal fit for all vehicles

This item still requires you to have your keys in the ignition

Will work on both automatic and manual transmission

Package includes: 1x Engine Start Button (Blue Illumination), 1x Relay/Module

Instructions: 1. Place your key in the ignition. 2. Turn the key so that your vehicle is on. 3. Press the button to start the engine
Installation Instructions
The first car to stop and turn off

Fixed the Start button in the right position. (Need to avoid inadvertently easy position, and to dig 30mm diameter round hole)

Connect button will initiate the joint in the relay box, and the relay box fixed to the appropriate location.

The black wire to be connected to the relay box body metal or battery negative.

wires which connect the original car blue wire loop start line switch ACC behind another car to start connecting the original start line switch behind.

Connect the power cord Red, black Ground.
Second, the application description
Start the engine: insert the key and go to the energized state, then press press the start button of the gear head, after engine start button to be released as soon as possible, so as not to damage the starter.

Turn off the engine: Turn the key to OFF.
Third, pay attention
Only for DC12V

When the engine is running, do not press the start button pressed again, avoid starting device failure.