STANDARTPLAST Diamond Line Bomb Aero Bulk Pack Car Soundproof - 12 Sheets
STANDARTPLAST Diamond Line Bomb Aero Bulk Pack Car Soundproof - 12 Sheets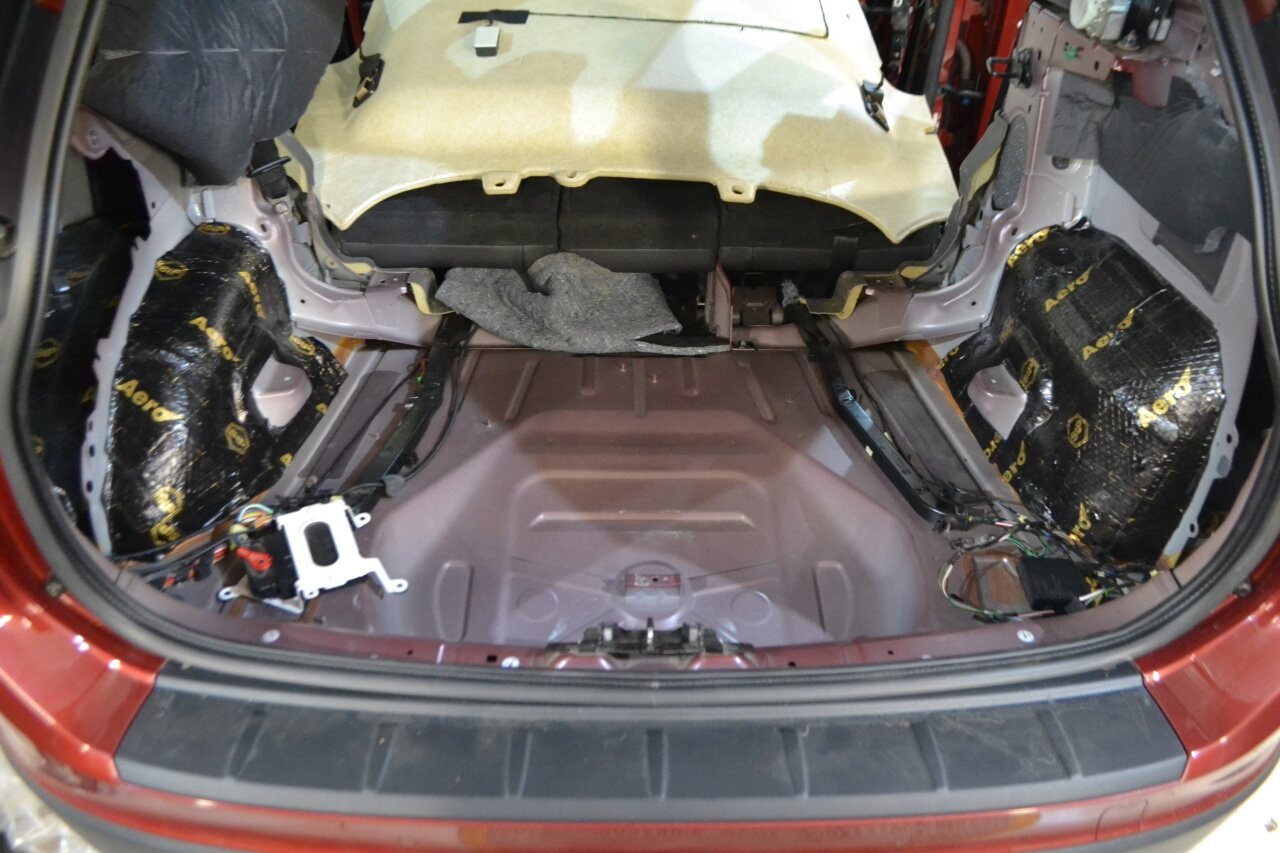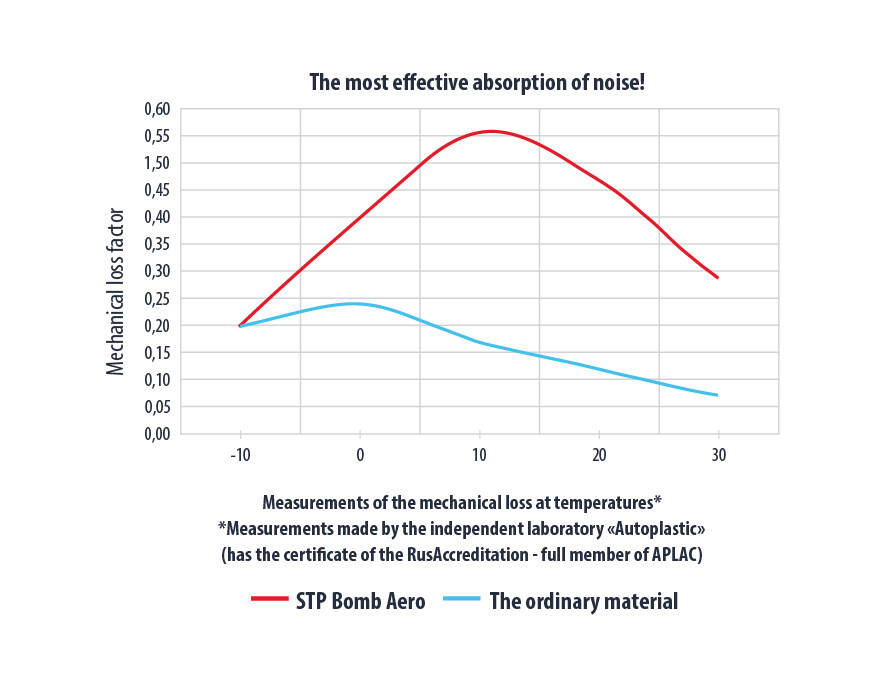 STP BOMB AERO is a three-layer construct, consisting of aluminium foil (the facing layer) with embossment, a bitumen layer, and an adhesive polymer layer, covered with antiadhesive paper.
Material contains corrosion inhibitive composition.
Exploitation
The material must be installed on dry clean painted metal surfaces, including complex surfaces. To clean the surface of dirt, it is recommended to use water with neutral abstergents, not containing organic solvents or alkali.
Upon dismantling, the material cannot be reused.
Preparation for Installation
In case the material is stored at temperature lower that 15°C, before use it must be kept at temperature (18-30)°C for minimum 24h. The working space temperature must be (18-30) °C.
The mounting surface must be cleaned of dust and dirt, unoiled with technical solvents and kept until completely dry.
Installation
Before installation, Anti-adhesive paper must be peeled off. The parts without anti-adhesive paper apply to the edge of the mounting surface, warm it up with a heat gun and press with rags. Step-by-step, while anti-adhesive peels off, the next part of the material must be warmed up and pressed to the metal surface. An attempt to peel the material off after installation can lead to its destruction.
Application
Floor, Fire-wall, Wheel arches, Trunk compartment
Specification
Package contains: 2,4 m2

Package contains: 12 sheets

Sheet size: 375 x 530 mm

Thickness: 4,2 mm