---
STANDARTPLAST Special Line Hood Solution 10 Car Soundproof - 1 Sheet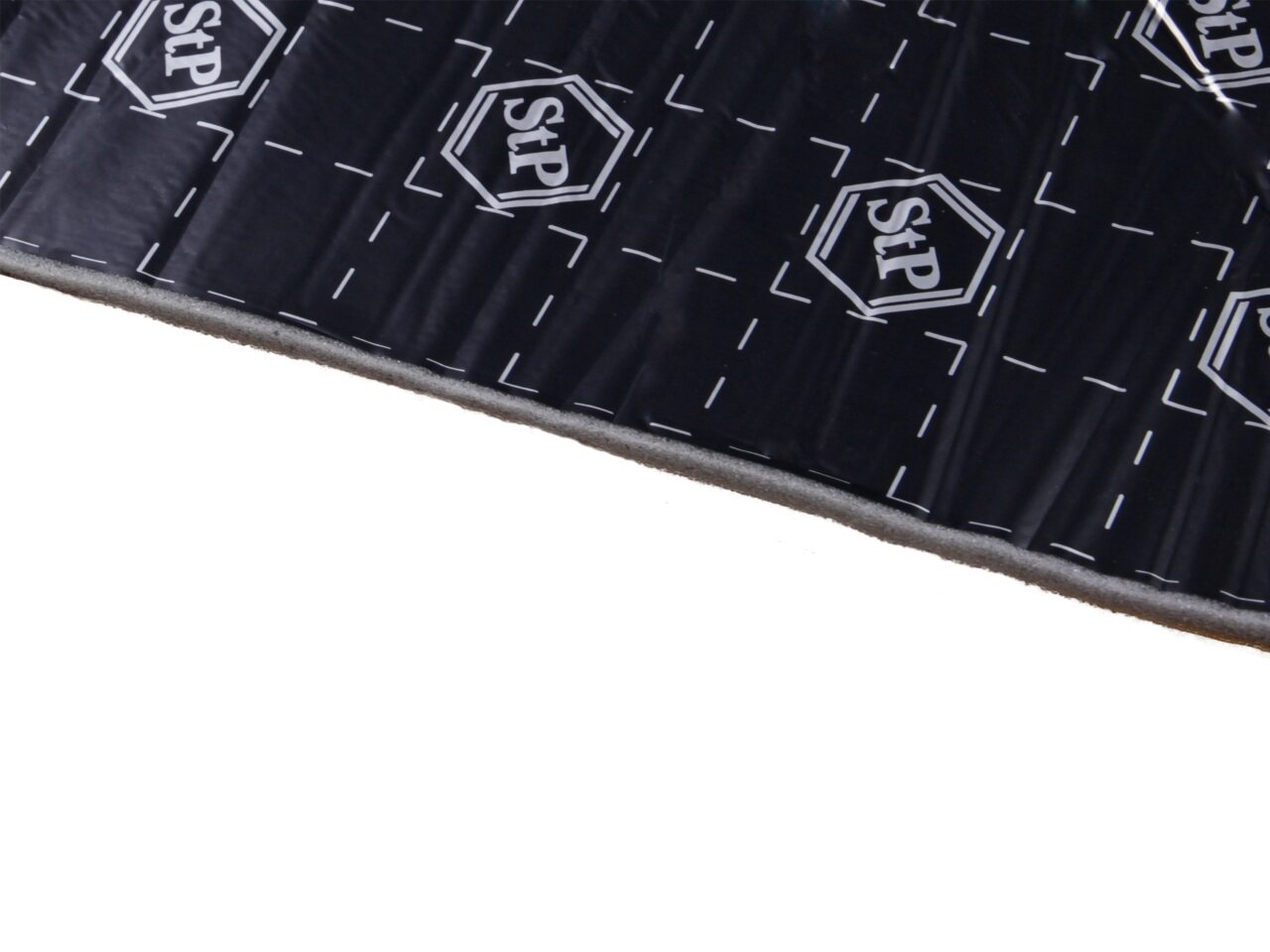 The material is multilayer, consists of the facing coating, ductile polyurethane foam and the adhesive layer covered with anti-adhesive coating.
Exploitation temperature range is from -45 to +100 °C.
Preparation for installation
In case the material is stored or transported at temperature lower than +10°C, it must be kept at temperature of (20±5)°C for minimum 24h before installation.
Installation
The material must be installed on a clean and dry surface. Oiled surfaces must be unoiled with mineral spirit, benzene or other solvents and dried before installation. Before installation, the anti-adhesive film should be removed by pulling the piece of adhesive tape on the short side of the detail.
One side of the material should be put on the mounting surface and pressed to it step-by-step, avoiding air blisters formation. To adhere the detail firmly, it is necessary to press it to the surface with hands or with a roller, especially on its edges.
The material must not be stretched in order to avoid shrinkage after installation.
Exploitation
The material should be used under conditions eliminating constant contact with water and organic solvents.
Application
Bonnet or hood area, Boot lid for different vehicles
Specifications
Package contains: 1,12 m2

Package contains: 1 sheets

Sheet size: 1400 x 800 mm

Thickness: 10 mm